We don't stop at Carbon Neutral.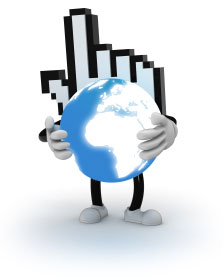 Did you know that the average server produces the same emissions as a 15 mpg car? In 2008 Google announced that it had indexed over 1 trillion unique domains. Now thats a lot of websites and in turn means a lot of servers. Each server not only has to be powered but also cooled to work efficiently and it is this cooling that uses the most energy. Many hosting providers boast of using renewable energy sources to power their servers but conveniently neglect to state anything regarding the cooling.
We realise what a massive impact servers can have on CO2 emissions and in addition to taking steps to minimise our environmental impact at the office, we now use servers that are 130% wind powered.
Yes you read that correctly, 130% wind powered. We have sourced server providers that have purchased Renewable Energy Credits representing 130% of the electricity used to both power and cool every one of their servers, which makes our hosting carbon negative not just carbon neutral.
Green issues aren't all that concern us here at Webgear. Your website should always be available and running at its optimum speed. All of our sites are situated on premium servers housed in a high security data centre, monitored 24/7 by internet specialists, with an industry leading 40Gbit connectivity. This means fast transfers, high uptime and peace of mind for both you and us. In depth site statistics will show you how your website is functioning, who is visiting and what is being visited.
Each new website hosted by Webgear will qualify for our special green 'wind powered' badge (optional of course!) if you wish to show that by hosting with us you are playing your part in caring for your environment.