Social Networking Websites and your Business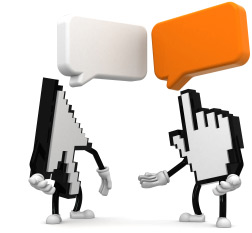 Everyone knows just how much Social Networking sites make headline news nowadays, but did you know that social networking services such as RSS Feeds and Twitter also make cost effective online marketing tools?
Get visitors to your website with a customised Twitter account
Twitter is a great way to drive traffic to your website. For the uninitiated, all you need to do is log in and type a message up to 140 characters long into the 'What's happening?' box on the Twitter website, also known as 'Tweeting'. This could be to announce the launch of a new product, or to let your followers know about the '10% off' sale you have just started. The more you Tweet the more followers you get, the more followers you get, the more potential sales you have with your ever expanding online audience.
Webgear Design Solutions can set up, customise and integrate your Twitter account with your website, so that people can start following you or see what you have been Tweeting about with just the click of a mouse. We can customise your Twitter page to match the look and feel of your website making visitors feel like they never left it. All your latest Tweets can be shown in realtime on your website reducing the need for you to make announcements or post news anywhere else, saving you time and money.
Whether you have a business that you feel could benefit from Twitter or already use Twitter but would like to integrate it with your website or customise how it looks, contact us at Webgear Design Solutions today and we will discuss how we can make Twitter work for you (or click on our Twitter Follow badge below to see what we mean!)